BRUCE B. KIM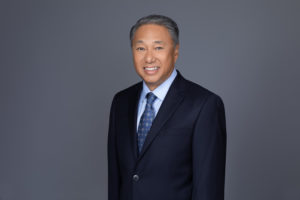 has practiced law in Hawaii for over forty years. He joined Ekimoto & Morris in 2019, where he practices in its litigation section. Mr. Kim focuses on the representation of Associations regarding enforcement of governing documents and civil litigation.
Prior to joining Ekimoto & Morris, Mr. Kim served as Chief Disciplinary Counsel for the Office of Disciplinary Counsel of the Hawaii Supreme Court from 2017 to 2018. As Chief Disciplinary Counsel, Mr. Kim oversaw the operations of the agency including the investigation of complaints and enforcement of the Hawaii Rules of Professional Conduct. Mr. Kim served as the Executive Director of the Office of Consumer Protection, Department of Commerce and Consumer Affairs from 2011 to 2015. As Executive Director, Mr. Kim managed the operations of the agency, including the investigation of consumer complaints and enforcement of H.R.S. § 480-2 violations. He also worked on legislation related to consumer protection and provided testimony on various measures affecting consumers before the Hawaii State Legislature. Prior to entering public service in 2011, Mr. Kim practiced law in Honolulu with an emphasis in personal injury and employment law cases. He received his law degree from the Seattle University School of Law in 1978.
Mr. Kim grew up on Oahu and is a graduate of Punahou School. He earned his bachelor's degree in History from Wittenberg University in Springfield, Ohio. Following his graduation from college, Mr. Kim served as a U.S. Peace Corps Volunteer in the Rep. of Korea from 1972-1974. He taught English at a Korean middle school and conducted training for Korean English teachers.
Mr. Kim is admitted to practice before all the courts in the State of Hawaii, as well as the U.S. District Court for the District of Hawaii and the U.S. Court of Appeals for the Ninth Circuit.